Mar. 2012 4
Luckenback Claret Alpine Cheese
How's that for an auspicious post title?  Ok, how's that for a name for a cheese?  It is a bit of a mouthful, but I think it does the cheese some justice: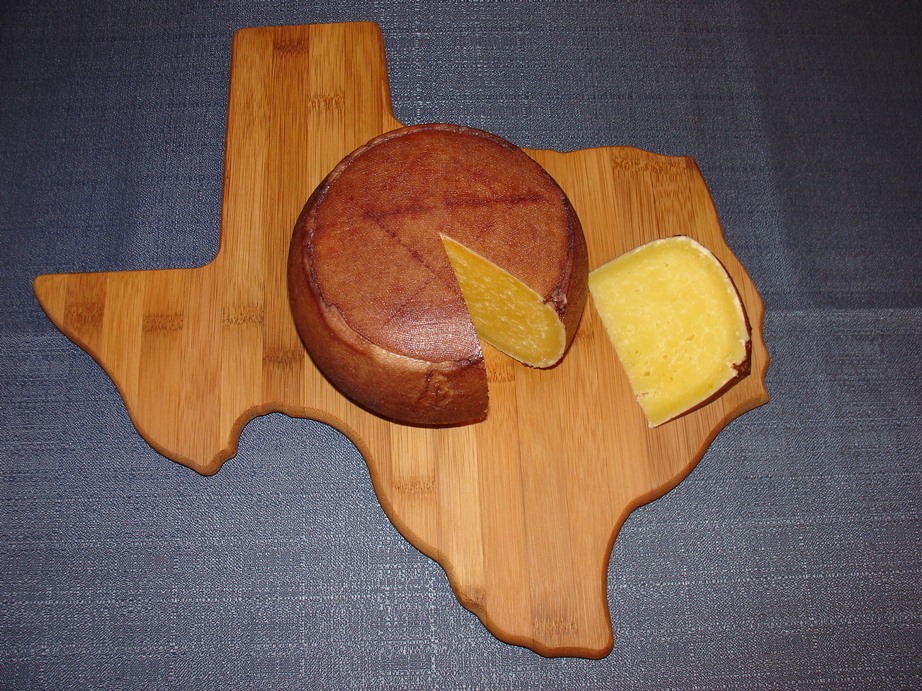 This cheese was from four gallons of milk from Sandy Creek Farm near Bridgeport, Texas.  Sandy Creek has lovely Brown Swiss cows and the milk is outstanding.  Unfortunately they do not have a website so I cannot link them.  I used the four gallons of milk, 1/2 teaspoon of Choozit TA61 culture, 1/8 teaspoon of natural rennet and three tablespoons of sea salt to make the cheese.
Once the cheese was pressed and had dried a bit to form a rind, I started a procedure to wash the rind with a mixture of Becker 2009 Claret and sea salt.  I poured 1/2 of the bottle of wine into a container with a fair amount of sea salt and stored the mixture in two small plastic containers.  Every few days I would pour some of the wine/brine into a bowl and swab the cheese with the mixture.
After a couple of applications of the brine I could tell the surface of the cheese was becoming more tough, like stiff leather.  I aged the cheese for a little over 60 days and used up the wine during that time.  This produced a wheel of cheese weighing about 2 pounds and 12 ounces.  The cheese is pretty firm.
Today I cut into the cheese and took a few pictures.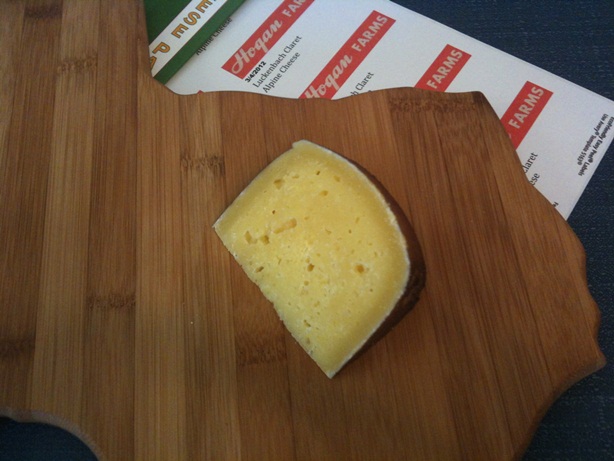 This cheese is my best yet.  The texture is firm but pliable and the milk aged into a wonderful taste.  Strangely I can't taste or smell the wine on the skin at all, but the color it gave the surface is different and dramatic.  I have cut a chunk that I will ship out tomorrow.
I didn't want to name the cheese directly from the wine label, since the good folks at Becker do not know me or my cheese.  Their vineyard is between Luckenback and Stonewall, near Fredericksnburg so I picked Luckenback for a nice Texas character in the name.  Maybe Waylon and Willie and the boys would approve of a good Texas cheese.